244: Diet Challenges, Gut Health, Food Plate Drama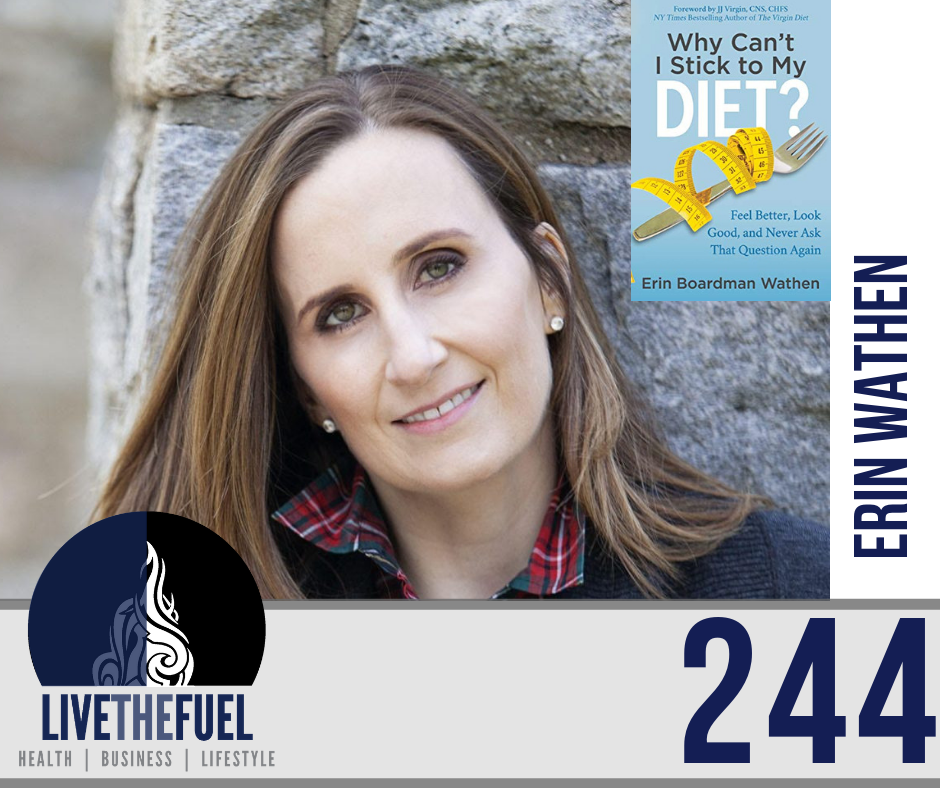 Food Drama and Learning To Stock To Your Diet and Healthy Lifestyle:
Erin Wathen (WATH- EN) is a holistic health coach, food abuse counselor, and the inspiring author of Why Can't I Stick to My Diet?: How To End The Food Drama. Her philosophy, simply put: Health isn't a number on the scale or how often we exercise, but our lives as a whole.
Several years ago, Erin was not at peace with her body — despite her wealth of knowledge on diet and exercise. She was always on a diet, and yet never reached her goal weight.
As a graduate of the Institute for Integrative Nutrition and a Food Addiction Counselor, Erin was well versed in the science behind health. As a Certified Spinning® Instructor, Vinyasa Yoga instructor, and Classical Pilates instructor, she understood the mechanics of health and fitness as well. Through a lot of trial and error, Erin found true nutrition to be the missing piece of the puzzle.
It was then that Erin started her last diet, which ultimately became her food plan and the basis of her health coaching program, as well as her book "Why Can't I Stick to My Diet?"
[spp-tweet tweet="You Too Can LIVETHEFUEL! @ErinWathen "]
Top 3 Hot Points:
Clarifying Food relating to the Food Plate vs Food Pyramid
Gut Health and Biology
Food Plate vs Food Pyramid
Final Words:
My all-encompassing message is, "it's just food. It's not your whole life. It's not love. It's not your family. Somewhere along the lines, food got out of order on our list of priorities, as I said with the oxygen analogy. So if we can just put it back to where it belongs, to me, support needs to be high quality, but it's not your friend. It's not entertainment. It needs to to be healthy. It needs to be good, but it's not the answer to any of our problems other than hunger.
Resources:
Influencers Mentioned:
On This Episode You Will Hear:
Action Steps:
Watch On YouTube:
Follow on Instagram: