241: Inflammation, Disease, BioTe Hormones, and Integrative Medicine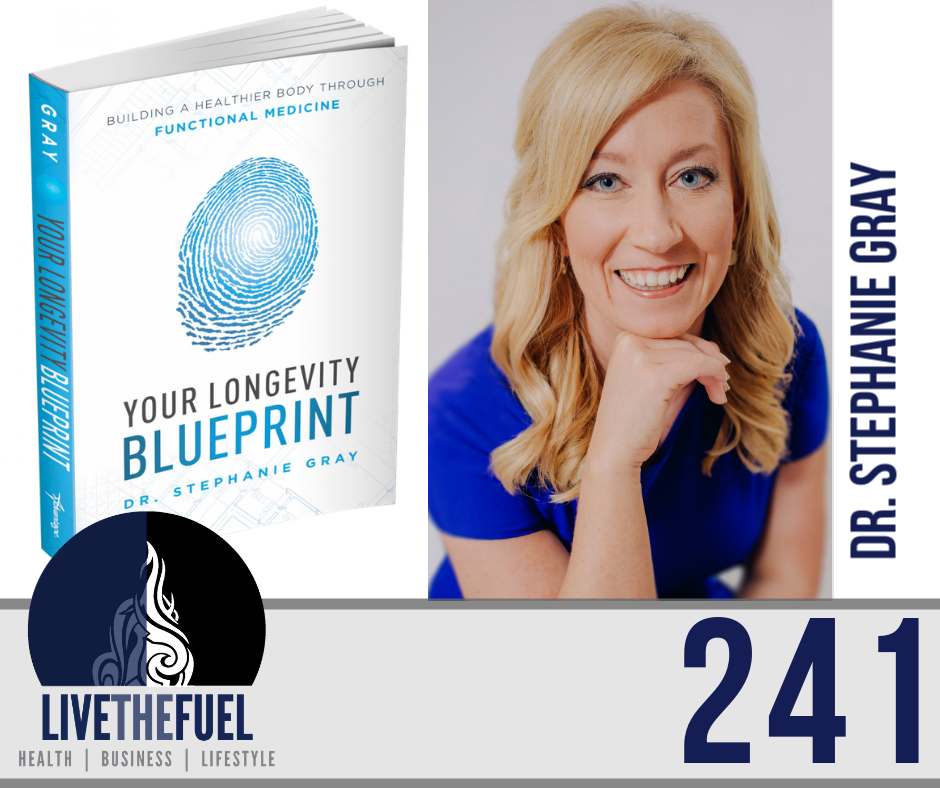 A Healthy Podcast on Inflammation, Disease, BioTe Hormones, Gut Health, Microbiome, Integrative Medicine, and More:
Stephanie Gray, DNP, MS, ARNP, ANP-C, GNP-C, ABAAHP, FAARFM, is a functional medicine provider who helps men and women build sustainable and optimal health and longevity so that they can focus on what matters most to them! She has been working as a nurse practitioner since 2009. She completed her doctorate focusing on estrogen metabolism from the University of Iowa in 2011. Additionally, she has a Masters in Metabolic Nutritional Medicine from the University of South Florida's Medical School. Her expertise lies within integrative, anti-aging, and functional medicine. She is arguably one of the Midwest's' most credentialed female healthcare providers combining many certifications and training. She completed an Advanced fellowship in Anti-Aging Regenerative and Functional Medicine in 2013. She became the first BioTe certified provider for hormones in Iowa to administer hormone pellets also in 2013. She is the author of the FNP Mastery App and an Amazon best selling author of her book Your Longevity Blueprint. She is the co-founder of Your Longevity Blueprint nutraceuticals with her husband, Eric. They own the Integrative Health and Hormone Clinic in Hiawatha, Iowa.
Visit, YourLongevityBlueprint.com and use our discount code "THANKSFUEL"
On This Episode You Will Hear:
Your greatest wealth is health! – Quote
[spp-tweet tweet="Don't give up, find a provider who can help you repair and rebuild your body. You won't regret it. Your #Longevity #Blueprint with @drsbgray "]
Watch On YouTube:
Co-Host Links and Resources:
Mentioned Influencers:
Final Words:
I think we emphasized the importance of eating clean and reducing stress. Those are two awesome tips right there. So I think those are the biggest take homes.
I've also said this word a couple of times, HOPE, that's in the back of the book. I list a lot of references for patients to find functional medicine providers near where they're living. I think sometimes patients hear things or individuals may hear a message and it resonates but then they don't know where to go from there. So if it resonates with you, share with someone you know or a family member who may need functional medicine.
Don't give up, find a provider who can help you repair and rebuild your body. You won't regret it.
Action Steps:
Follow on Instagram: