222: Down Syndrome Awareness, Navy Seals, and For Purpose Business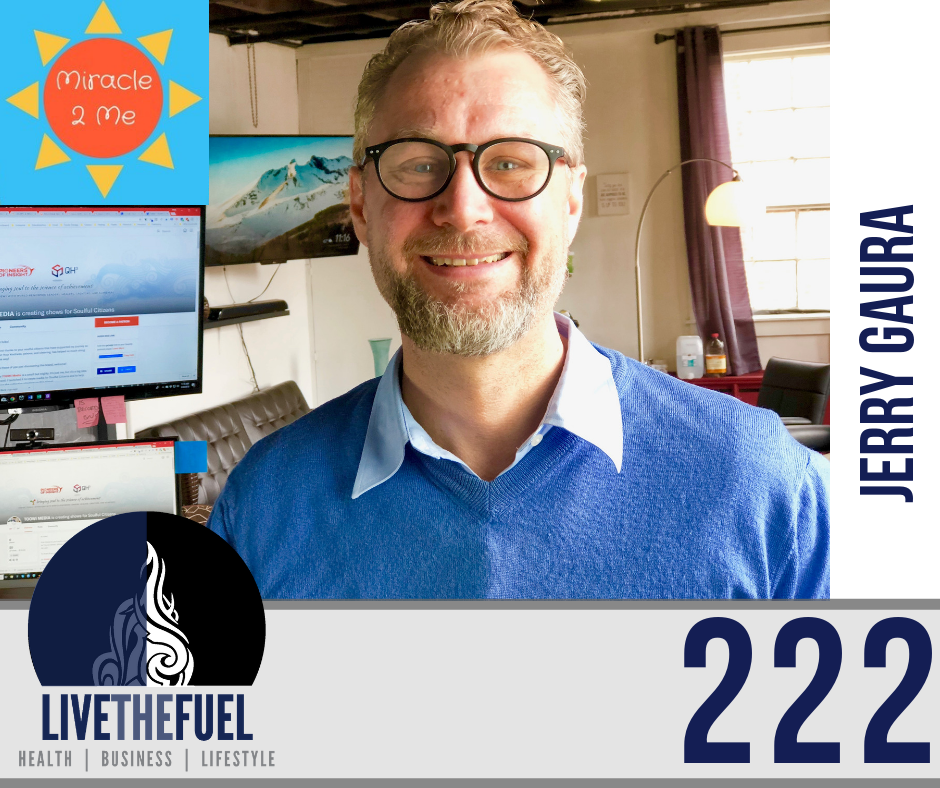 It's Down Syndrome Awareness Month. Jerry Returns to talk about Miracle To Me on GoFundMe, Standing & Sleeping, Navy Seals Training, Alpha Males, Meditation, Authenticity and For Purpose Businesses:
Jerry is passionate about his son Gus and aligning his initiatives with this new campaign for Down Syndrome with Miracle To Me on GoFundMe.
Jerry Gaura is a therapist turned entrepreneur with a fine arts and philosophy degree. Jerry's guided folks from every walk of life, from MD's & artists to shoe salesman. A lifelong creative and healer, he's been lucky to parlay his work with innovators into a brand that features interviews with creatives in diverse fields, including NY Time's best selling authors, Navy SEAL Commanders, NPR storytellers, world-renowned healers, top podcasters, Forbe's business gurus, and more.
TOOWi Media is a relationship co that promotes well-being through story and services for creative pros, companies, and teams.
On This Episode You Will Hear:
There's no such thing as a poor philanthropist. – Quote
[spp-tweet tweet="Support Miracle To Me on GoFundMe. It's Down Syndrome Awareness Month, You Too Can LIVETHEFUEL! @TOOWi_Media "]
Watch On YouTube:
Co-Host Links and Resources:
Mentioned Influencers:
Final Words:
I feel that I only want to work with people that have the insights that come from overcoming serious challenges. I value people who have the insights and the experiences and not the manufactured experiences.
Stories sell. The problem is people are manufacturing these stories to sell. Let's keep the authenticity and find authentic people and businesses to align with.
When it's working right, it's scary to be honest about your story, it's scary for everyone. There's some magic that happens when two people align with common experiences.
Stay tuned for his podcast episode 25 when he switches to Series Story-Telling. Jerry will be interviewing people that are pushing the boundaries of what's possible.
Action Steps:
Follow on Instagram:

Jerry's Past Appearances:
https://livethefuel.com/069-uphustle-pioneers-insight-jerry-gaura/
https://livethefuel.com/169-flow-growth-shitstorm-qh3-podcast/