221: Beyond Concussion, Mental Game, No Sugar, Vision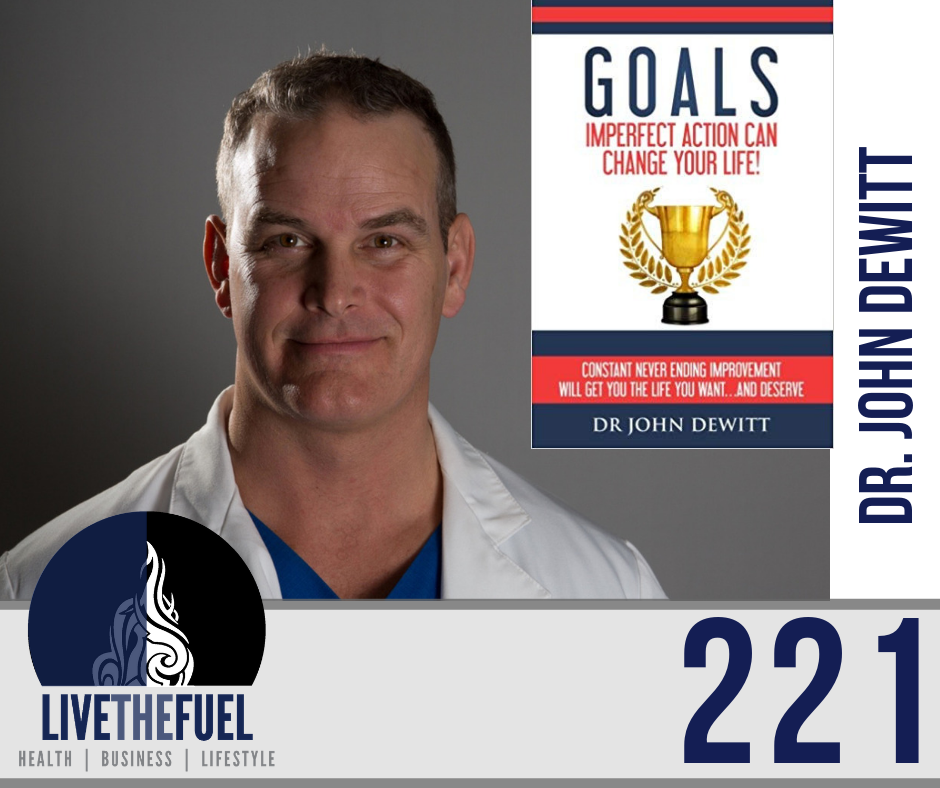 Today we up your Mental Game and Provide you a Healthy Vision for your Future with Dr. John DeWitt and The Mission Beyond Concussion:
Dr. DeWitt is a Vanderbilt University graduate who earned a full athletic scholarship after his first semester. He went on to become the starting defensive end for the next four years and was awarded the Wade Looney Award for outstanding work ethic. He continued his football career with the NFL Houston Oilers, NFL Europe Champion Scottish Claymores, Montreal Alouettes of the CFL, San Francisco Demons of the XFL, and several teams in the AFL including three seasons with the LA Avengers.
After retiring from football, Dr. DeWitt earned his Doctor of Chiropractic degree from Los Angeles Chiropractic College. He is practicing in Orange County, at Bergman Family Chiropractic, specializing in personal injury cases and corrective chiropractic care.
He is certified as a Golf Injury Specialist and an Advanced Sports Nutrition Specialist, Certified in Concussion Assessment.
Nutrition-based healing for concussions is gaining recognition for the vast research supporting not only how to treat a concussion more effectively and naturally, but also because nutrition helps prevent serious effects of traumatic brain injuries.
Dr. DeWitt provides an "in the trenches" perspective on concussions and what they can do over the course of a lifetime for anyone in almost any sport.
During his playing days, Dr. DeWitt personally experienced multiple concussions which he didn't think much about. "Getting your bell rung" was part of the game. It wasn't until the movie Concussion came out that he revisited these injuries and was inspired to write the book, Head Games: Concussions and CTE, Where Do We Go From Here?
More recently, his father has been diagnosed with early onset cognitive decline which has caused him to double his efforts on researching brain health. He has a daily podcast on blogtalk radio called BrainBuilders and has an online course called BrainBuilders Masterclass. He shares the latest research on strategies that are stopping and REVERSING cognitive decline in those suffering with all forms of cognitive issues from Alzheimer's to CTE.
He has written over a dozen books on Golf Injuries, Natural Vision Correction, How to Earn a College Scholarship, Goal Setting and more.
On This Episode You Will Hear:
Don't wish life was easier… wish YOU were better! – Quote
[spp-tweet tweet="Have you heard of Brain Builders?! It's time to expand your Vision and go Beyond Concussion! @DocDeWitt "]
Watch On YouTube:
Co-Host Links and Resources:
Mentioned Influencers:
Final Words:
Where you are today is not who you are, it's who you were in the past. You can be whoever you want to be in the future. You just have to make different life choices now and that can get you to where you want to be. You just have to be aware it.
Action Steps:
Follow on Instagram: