209: MAPCON 2018 and Returning Home with Super Joe Pardo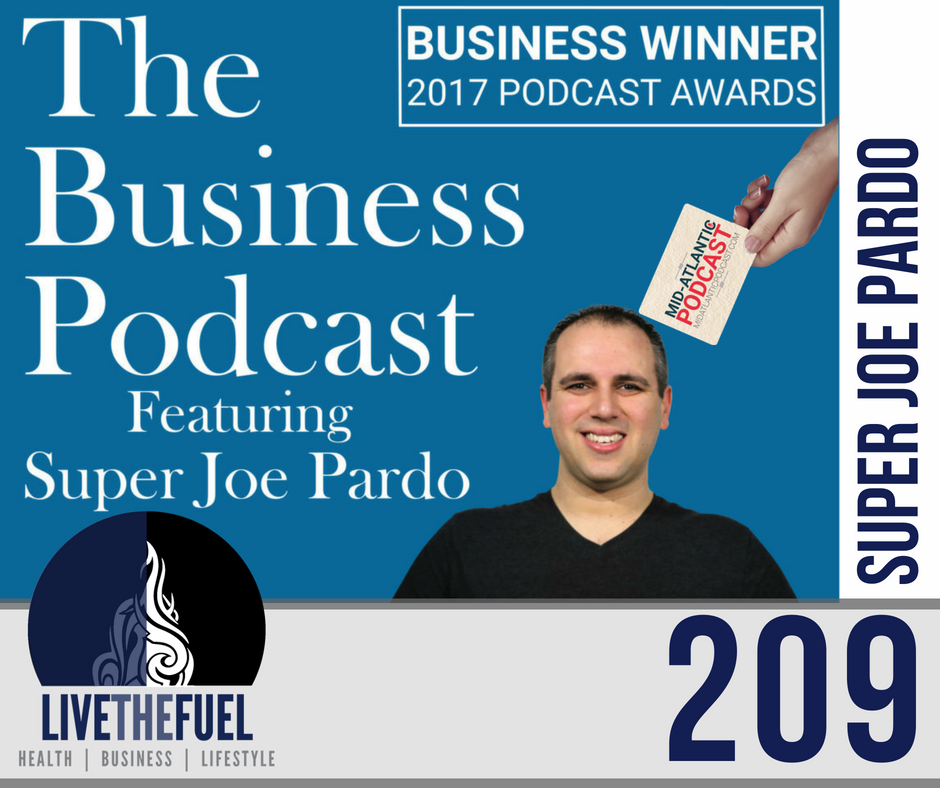 MAPCON Founder, 18 Months To Franchise Business Podcaster, Joe Pardo Is Returning Home:
Catching up with Super Joe Pardo, founder of the MAPCON aka the Mid-Atlantic Podcast Conference. Joe announces that he is returning home to grow his families business. We also obviously discuss this years MAPCON event, public speaking, the author life, book launches, and so much more!
What is MAPCON?
Mid-Atlantic Podcast started (December 2014) as a Facebook group for podcasters who live in the Mid-Atlantic States (North Carolina, Virginia, Delaware, Pennsylvania, New Jersey, New York, Maryland, and Connecticut). The idea was to bring podcasters together for meet ups, Google Hangouts and eventually grow into conferences. After seeing the interest to have a podcast (exclusive) conference in the northeast, Joe Pardo jumped on the opportunity to make it happen.
Mid-Atlantic Podcast Conference (MAPCON) is an extension of Joe Pardo's passion to host amazing events with great people..
Joe Pardo's Present:
Over three-hundred and fifty episodes of The Business Podcast, four books, and countless memories later I am living my dream of helping other business owners. These past four years have been filled with amazing interactions with visionaries of all backgrounds.
On August 13, 2018, after over four years of being away from my family's business, I am returning to build a franchise out of the heavy duty repair shop. You can follow my journey on the podcast and vlog as I navigate returning to the family business while building out a franchise model for the company.
Part of the journey is founding the Mid-Atlantic Podcast Conference now heading into its fourth year.
Past Appearance(s):
073: DreamCon, MAPCON, Hopeworks and Super Joe Pardo
On This Episode You Will Hear:
[spp-timestamp time="00:30″] Introduction
[spp-timestamp time="14:00″] Flights aren't that expensive to come into Philadelphia, from the Carolinas, or anywhere else for that matter. You can fly to LA from from Philly for 149 bucks each way.
[spp-timestamp time="21:07″] Philadelphia MAPCON meetup, Podcast Websites meetup with Mark Asquith, AWeber and more.
[spp-timestamp time="46:00″] The struggle to create content for a video blog without it coming across like a Reality TV show. I'm actually working on the business even if I'm not necessarily blogging the whole journey and all that stuff. I don't want to split my my mind up between being the producer or the problem solver.
[spp-timestamp time="53:53″] Last year I set up everything up in the bar area on the table. Podcasters just kept diving in and by the end of the show, even Dave Jackson was sitting down. It was the longest show that I've ever done. I went back and listened to the show again, I was laughing my butt off. It's the most ridiculous show ever.
[spp-timestamp time="01:21:00″] Final Words
Society starts with you is more than a motto, it is a way of life. To change society you must first change yourself. – Quote
[spp-tweet tweet="You Too Can LIVETHEFUEL! @SuperJoePardo "]
Watch On YouTube:
Links and Resources:
People Mentioned:
Final Words:
Listen to that inner voice. Don't let people get in the way.
Your Action Steps: