199: The Go For NO People, Business Success, Network Marketing with Andrea Waltz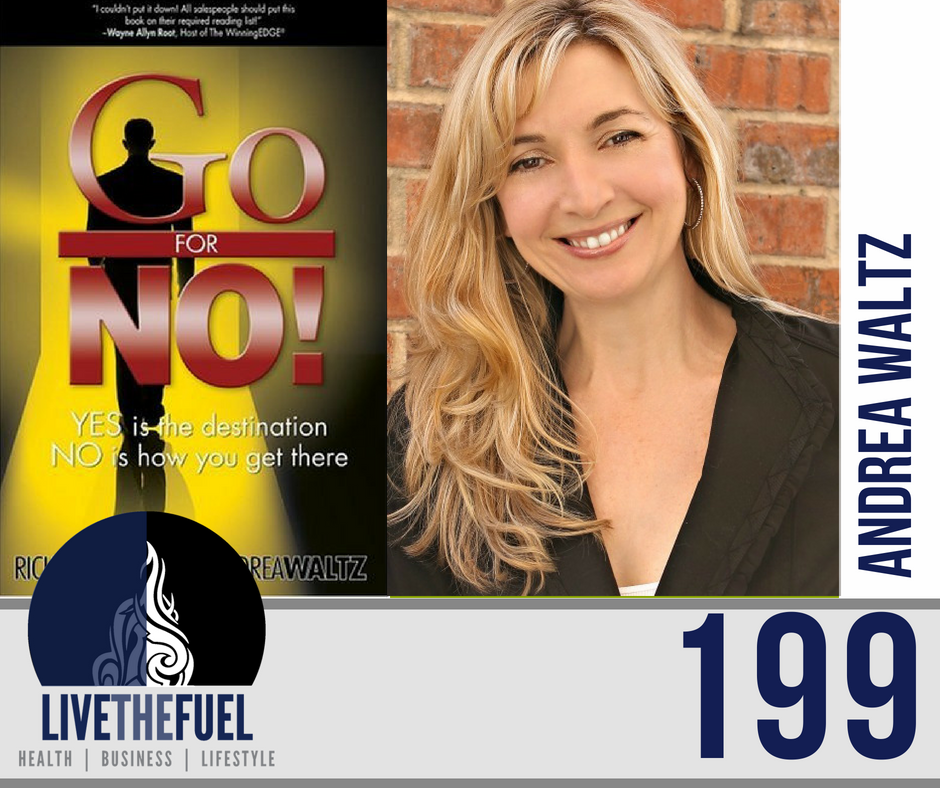 "Go For NO" In Business and Especially Life with Today's CoHost:
Andrea Waltz is the co-author of Go For NO! Yes is the Destination, No is How You Get There. Along with her husband and business partner Richard Fenton, she has made her mission to liberate people from fears of failure and rejection, sharing an entirely new mindset about hearing the word NO. They have spoken all over the US and the UK teaching the 'Go for NO' strategies – having been embraced by people in a wide variety of industries and businesses to rave reviews and amazing results. Andrea's book hit #1 on Amazon's "Selling" list and has remained in the top 20 of 'Sales' books for over the last 8 years.
On This Episode You Will Hear:
Persistence is the twin sister of excellence. One is a matter of quality; the other, a matter of time. – Marabel Morgan
[spp-tweet tweet="Yes is the destination, NO, is how you get there! @GoForNO "]
Watch On YouTube:
Links and Resources:
People Mentioned:
Final Words:
You may ask, how do I put Go For NO into practice? Just START, begin asking at all opportunities. This really is a life philosophy.
Action Steps: