198: Peak Performance, Swimming, Dogs, with Athlete, Brian Bergford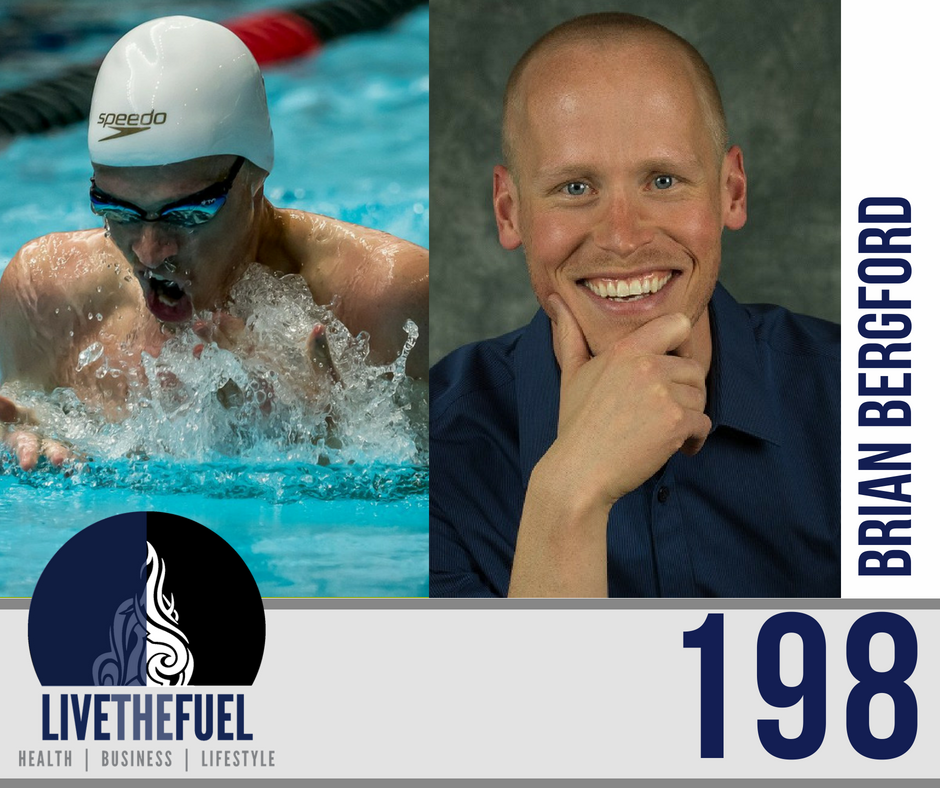 Bergford Peak Performance, Speaker, Coach, and Fellow Competitive Athlete:
Brain Bergford is a Professional Speaker, Peak Performance Coach, competitive athlete, and the Owner of Bergford Performance Systems. He specializes in helping motivated and athletic CEOs, entrepreneurs, and business owners gain the tools to take their businesses and lives to the next level. Colored by a depth of experience across a variety of disciplines, Brian's focus is creating the most powerful psychology and mindset possible in his clients.
After graduating with a degree in Psychology from the University of Colorado, Brian spent the next decade mentoring people and helping them master their relationships with their dogs. Out of that grew a clientele who recognized Brian's ability as a phenomenal personal and business coach and reached out to him because of his expertise in personal development and peak performance.
Brian now coaches high-performing clients, who aren't afraid to get physical, on how to scale their business and take full reigns as a successful leader. He continually pushes the envelope of potential in all areas of life and inspires others to stretch toward the fullest expression of their personal greatness while loving the journey and inspiring others.
On This Episode You Will Hear:
[spp-tweet tweet="Have the courage and the boldness to step up to the plate the next time you need to! @BrianBergford "]
Watch On YouTube:
Links and Resources:
People Mentioned:
Final Words:
Brian Bergford wants you to have the courage and the boldness to step up to the plate the next time you need to. The next time that fear shows up, start running towards it, instead of shying away from it. We are all susceptible from time to time. Just stinking face it!
Action Steps: