197: LIVE from CoreLife, Ragnar, Transformation, Bone Broth with Dr. Megan Cannon Ph.D.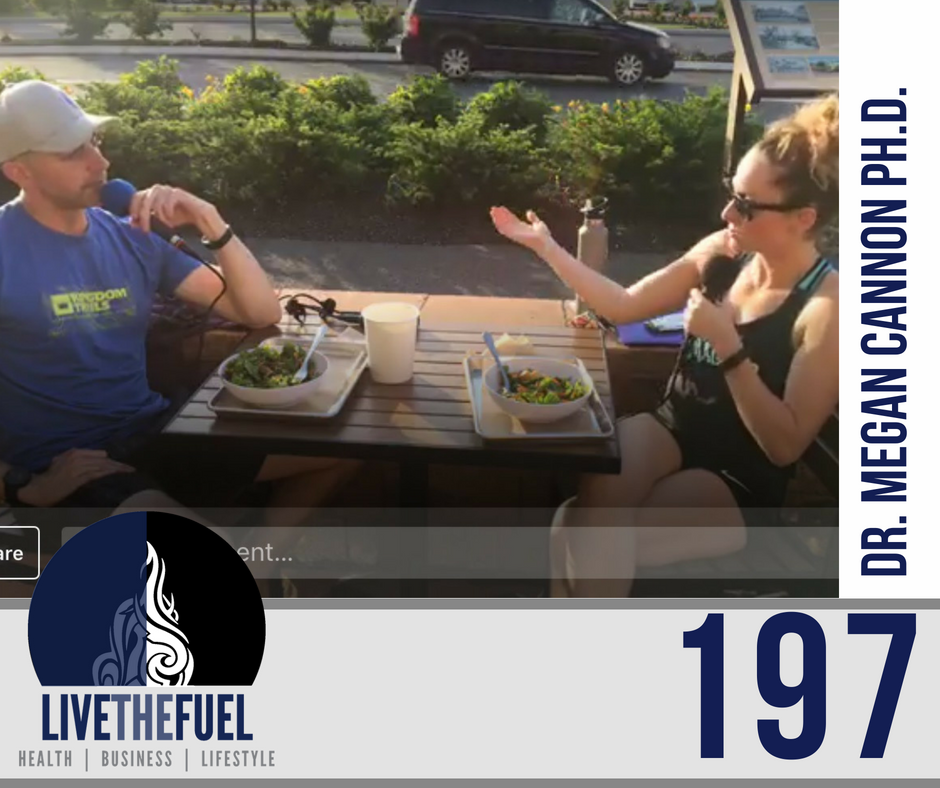 CoreLife Live Podcasting, Healthy Eating, Body Transformation, Athletic Mindset, and JUST START!
LIVE from dinner at CoreLife Eatery in Allentown, PA, Dr. Megan and Scott catch up. Megan is excited to share and debrief her recent athletic adventures completing the Ragnar Race in Niagara Falls, Canada. They discuss the 200+ mile adventures, her team captain's 150 lb weight loss body transformation, athletic mindset development, her closing comments on JUST START, and so much more!
She talks to our audience regularly, about so many high-value topics such as health, fitness, mindset development, etc. Specializing as a Sports Psychologist, Megan brings a wealth of mindset psychology and a whole lot more to our show. Listen in while we catch up with Dr. Megan Cannon Ph.D.!
Today's new podcast episode is a newer format we're testing out with the doc! We're breaking our one-hour recording sessions up into 30-minutes, or less, power sessions. Let's see how you, the listeners, like the performance and knowledge we can cram into 30-minute episodes! Today's episode is our third go in these power sessions. I think we definitely got plenty of impact in today, listen in!
On This Episode You Will Hear:
Before You Make The Choice, JUST START! – Quote Dr. Megan Cannon Ph.D.
[spp-tweet tweet="JUST START, before you make the choice. @DrMeganCannon "]
Watch On Facebook:
Watch On YouTube:
Links and Resources:
People Mentioned:
Final Words:
Make the choice… actually, before you make the choice, JUST START!
Action Steps: