196: The Chief Sexy Boss Herself, Entrepreneur and Author, Heather Havenwood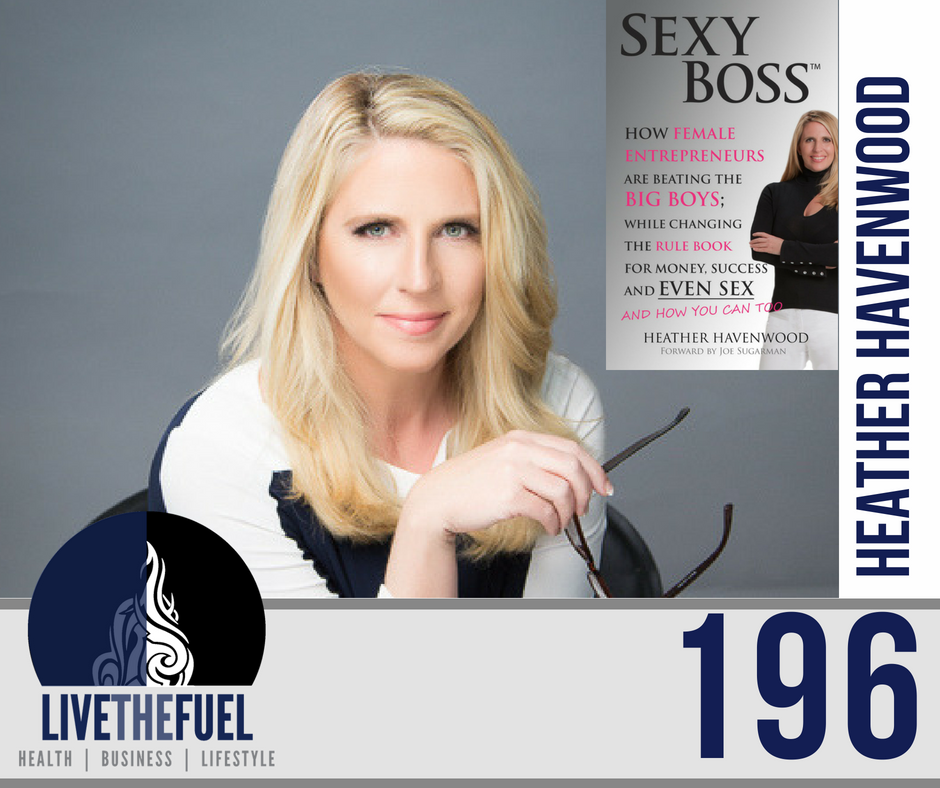 Sexy Boss Best-Selling Author, and Female Entrepreneur That's Beating The Big Boys:
Sexy Boss aka Heather Ann Havenwood, teaches coaches, experts, and service providers current online marketing and sales strategies to close the right clients, anytime they want. She is regarded as a top authority on digital marketing, sales coaching, and online publishing business strategies. Heather Ann has been named Top 50 Must-Follow Women Entrepreneurs for by Huffington Post. She is also been named Chief Sexy Boss™ (from her Amazon BEST SELLER book Sexy Boss™ How Female Entrepreneurship is Changing the Rule Book and Beating the Big Boys and others call her the 'Wizard Behind the Curtain'.
In 2006 she started, developed and grew an online information marketing publishing company from ground zero to over $1 million in sales in less than 12 months.
In 2010, she started and grew an online newsletter publishing company from zero to 1 million in online sales, without a product.
In 2015 she did it again, from zero grew a weightless and weightless supplement company to 1.5 million in sales in 18 months.
Starting without a list, a product, a name or an offer, Heather Ann, has the ability to create business packages, marketing lists and sales from ground zero. She has instructed and coached hundreds of entrepreneurs leading them down the path to success in building a lucrative business from their knowledge and leveraging it online.
On This Episode You Will Hear:
Does this feed my confusion or Strengthen My Clarity? – Quote
[spp-tweet tweet="Listen in to this Chief #SexyBoss teaches coaches, experts, and service providers the most current online marketing and SALES Strategies – To Build The Right Business for their Life! Oh and don't forget to Learn How To Get Hit! @hhavenwood "]
Watch On YouTube:
Links and Resources:
People Mentioned:
Final Words:
If you are going to be in business, if you are going to be an entrepreneur, if you are going to take risks in your corporate life… understand there is a strategy and it is a game. When looking at it in the perspective as a game, you can be authentic in the game. You must get Impact Hit, understanding yourself, what that feels like. Then you can understand how to be successful in life.
"Never stay where your presence is not valued."
There IS a difference between getting hit and not being valued.
Action Steps: