186: From Cocaine to Your Wellness Yogi with Michael Kohan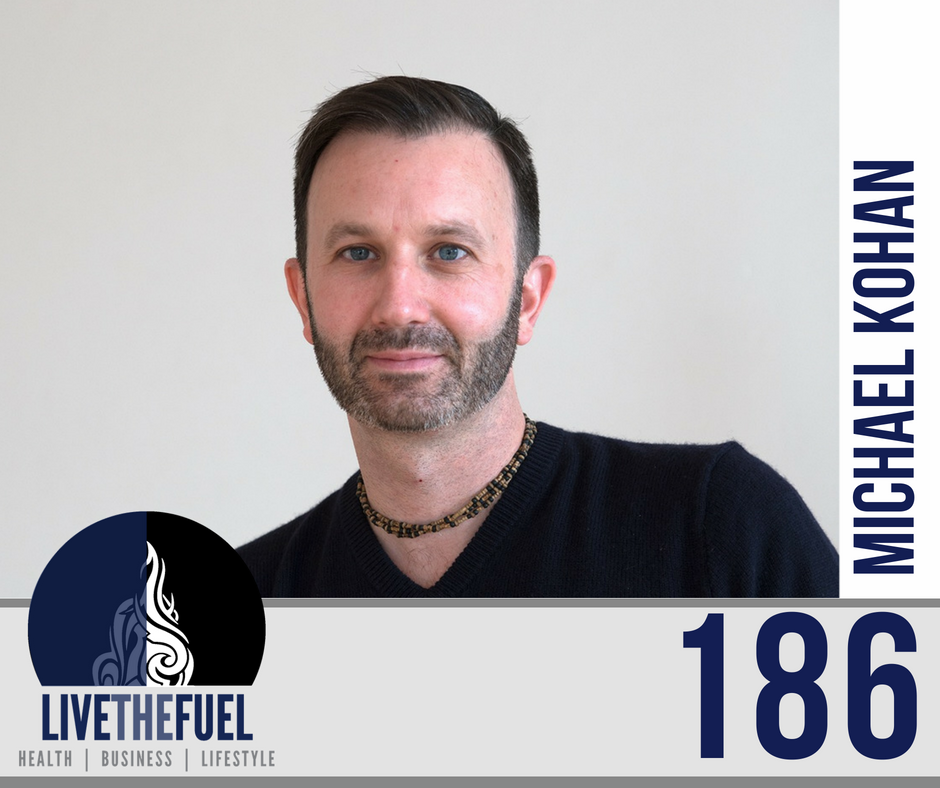 Discover and Awaken Your Inner Strength with a Wellness Yogi Co-Host:
Yogi Michael helps his clients discover and awaken their inner strength and latent potential through careful meditation. By applying meditative exercises and principles of eastern philosophy, Michael helps his clients restore balance in their lives by helping them make healthier and more conscious life choices.
A corporate employee in New York City for 20 years, Michael left a secure $200k+ a year job to become a yoga teacher full time. He is now a life coach who dedicates himself to helping people restore their emotional, spiritual, and financial balance in their life. He would do a great job at teaching your audience a how to better fuel their health and business goals (especially if they relate to each other!)
Michael Mukunda Chandra Kohan is a Certified Health Coach, a I.C.F Certified Life Coach, and a 800 hour Registered Yoga Teacher, who wakes up each morning up with a simple purpose: to help others rediscover their powerful inner strengths and give clients and students the tools they need to make more meaningful, by helping people Live Life on Purpose. Michael works with others to help them restore balance in their lives by helping them to make healthier and more conscious lifestyle choices in 9 Key Areas of Life based on the Circle of Life. In 2015 he founded Your Wellness Yogi and the Living Life on Purpose Community, an online community for people to re-discover their true-self and gain the skills he or she needs to move forward in all areas life. He is the host Living Life on Purpose Podcast, a show dedicated to helping listeners develop a positive mindset, rejuvenated outlook for themselves and their future, and rediscover that they are spiritual beings – and any dream a person wants in life is possible Michael Mukunda Chandra is dedicated to helping his clients and students find balance in all aspects of their lives—emotional, spiritual, mental and physical wellbeing. He feels his purpose is to serve others through his teaching, by encouraging students and clients to become steadfast in their own practices, while integrating spiritual and mindful living into their day-to-day lives.
On This Episode You Will Hear:
Life is Short, Learn to Live Life on Purpose! ~ Michael Kohan
[spp-tweet tweet="From Cocaine To Your Wellness Yogi on the @LIVETHEFUEL Podcast Please follow @YogiWellness "]
Watch On YouTube:
Links and Resources:
People Mentioned:
Additional People Discussed… Pending
Final Words:
Life's Short! Learn to live it on purpose.
Action Steps: