171: Colorado Yoga + Lifestyle with Kim Fuller & Bobby L'Heureux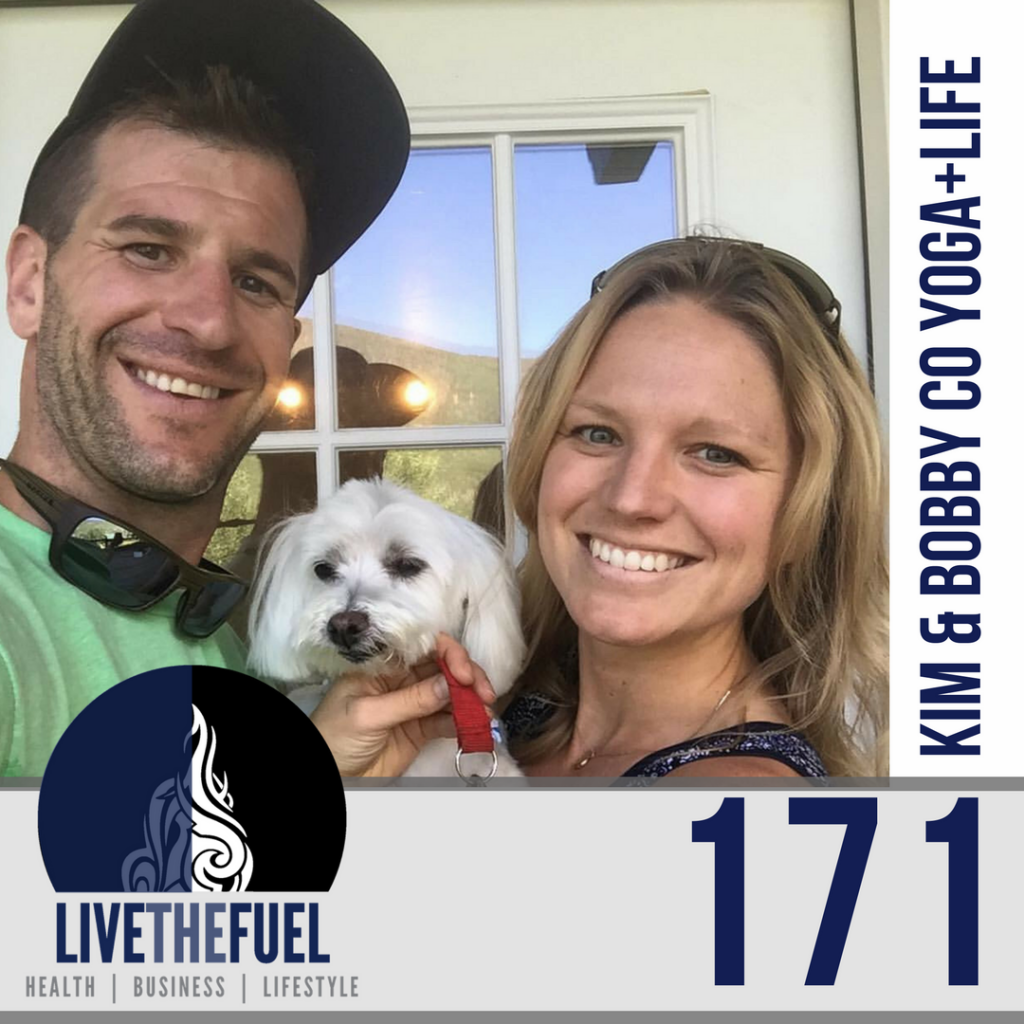 Colorado Yoga and more! Today's Dueling Co-Hosts are Passionate about Health, Wellness, and the Overall Healthy Colorado Lifestyle:
We're talking about way more than just Yoga and Colorado today! With such vibrant communities throughout Colorado, today's co-hosts thought it was about time to connect Coloradans in a statewide conversation about all things yoga, wellness, travel, food, spa, outdoors, gear, sustainable living, arts, culture, etc. Their local teachers' offerings and training are among the best in the country, even the world, so let's celebrate them!
CO YOGA + Life™ Magazine is a biannual print publication, distributed for FREE at like-minded businesses throughout Colorado, and online through coyogalifemag.com.
Kim + Bobby are based in Vail, Colorado. They are business partners and life partners. As life enthusiasts, outdoor recreationists, yoga teachers and world travelers, they focus on maintaining a sense of balance and vitality as much as possible.
On This Episode You Will Hear:
The great ones adjust. – Quote
[spp-tweet tweet="A man's mind, once it's opened up, you can't go back! Kim and Bobby of @coyogalifemag "]
Watch On YouTube:
Links and Resources:
People Mentioned:
Final Words:
Bobby: A man's mind, once it's opened up, you can't go back. Everything we speak about and you promote, once you dive into that, there's not really a going back. When you dive deeper into your mind, deeper into your physical, deeper into your emotional side, it's hard to turn back. Be uncomfortable, try new things, just get out there and do you! Whether you love your career or not, the career can provide the lifestyle.
Kim: It's that idea of the LEAP and the net will appear. Find what it takes to get inspired so you can share. There's nothing worse than holding back from life and just trying. Go towards an open door, go toward an opportunity. Every time Kim has gone toward an opportunity with all of her heart, it has either taught her something or opened another door. Kim encourages everyone from her 8month old niece, to her 4-year-old nephew to the 31-year-old peer who's listening, to the 65-year-old mother/father/grandparent to not stop looking for those open doors and moving through them. As soon as you stop moving, you'll feel stagnancy within you and around you. That is the opposite of vitality. Find the opening, keep moving, and continue to be inspired!
Action Steps: