098: NESTA Founder, Entrepreneur Coach, and THRIVE Speaker Making Money Matter
Your Speaker from THRIVE 2016, Leadership Coach, Entrepreneur Show Podcaster, and Founder of NESTA:
We've brought you, our listeners, one of the top influential business minds. A speaker that I met from attending THRIVE last year in San Diego, CA! John's extensive experience and a**-kicking insights are recognized and respected by industry leaders worldwide. You, our audience, will walk away inspired and ready to achieve your audacious goals, guaranteed, if he attends your event(s). He did just that as one of our EPIC Speakers at 2016 THRIVE Make Money Matter event!
John delivered the Commencement Speech for (IVC) Irvine Valley College and shared the stage/screen with the following luminaries: Jack Canfield (Chicken Soup for the Soul), Mark Victor Hansen (Chicken Soup for the Soul), Leigh Steinberg, Daymond John (Shark from Shark Tank), Kevin Harrington (Shark from Shark Tank), Barbara De Angelis, Jon Biel, DC Cordova, Lewis Howes, Denis Waitley, Frank Maguire (founder of Fed-Ex), Michael Gerber, Les Brown, Joe Vitale, Simon T. Bailey, John Assaraf, JJ Virgin, Tai Lopez, Grant Cardone, Ali Brown, James Malinchak, Forbes Riley, James Altucher, Brian Tracy, Larry Benet, Dr. John Demartini, Marie Diamond, Topher Morrison, Martin Rooney, Kevin Nations, Peter Thomson, Gary Goldstein, Dr. Robi Ludwig, Ryan Lee, T. Harv Eker, Dr. Bruce Lipton, and many others. He has also been an expert panelist for TEDmed and fitness expert for eHow.
Your Network Creates Your Net Worth. However, "Your Net Worth Does Not Determine Your Self Worth." – John Spencer Ellis
John's experience includes Infomercial hosting, keynote presentations, industry workshops, talk show hosting, talk show guest, news interviews, competition hosting, call-in shows, radio show hosting and interviews, podcasting (guest and host) teleprompter, ear prompter, movie production, video production, radio media tours, product endorsements, and more.
"The price of success must be paid in full, in advance." – Brian Tracy
John Spencer Ellis is a world-recognized leader that effectively moves entrepreneurs beyond predictable growth into radical success. His work helps them embrace their unique skills, their brilliant ideas, and create even more opportunities for wealth, influence, and power. Each week, over one million people enjoy a fitness and personal development program John created. He is the CEO of the National Exercise & Sports Trainers Association, Spencer Institute for Life Coaching, International Triathlon Coaching Association, MMA Conditioning Association, Get America Fit Foundation, and the publisher of Personal Trainer Magazine. He's a 4x Amazon #1 best-selling author, award-winning filmmaker and Personal Trainer Hall of Fame inductee. John competed in the Ironman triathlon and Brazilian Jiu Jitsu World Championships. He holds rank in 6 different martial arts and has earned degrees in business, marketing, education and health science. He's helped create over 500,000 jobs.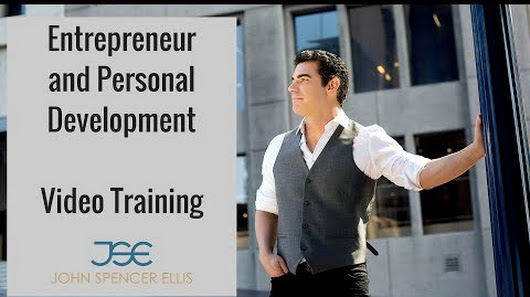 On This Episode You Will Hear:
[spp-tweet tweet="Your Net Worth Does Not Determine Your Self Worth! @jsesuccesscoach "]
Links and Resources:
People Mentioned:
Final Words:
You must surround yourself with the right people. If you have the wrong people in your tribe, your network, or your team, you will fail… or you will never reach the point or the pinnacle you want.
You are truly only limited by how you think and what you think, and your belief in yourself. It really is that simple!
Action Steps: