066: Vinnie Tortorich Rides Specialized & Remembering Danny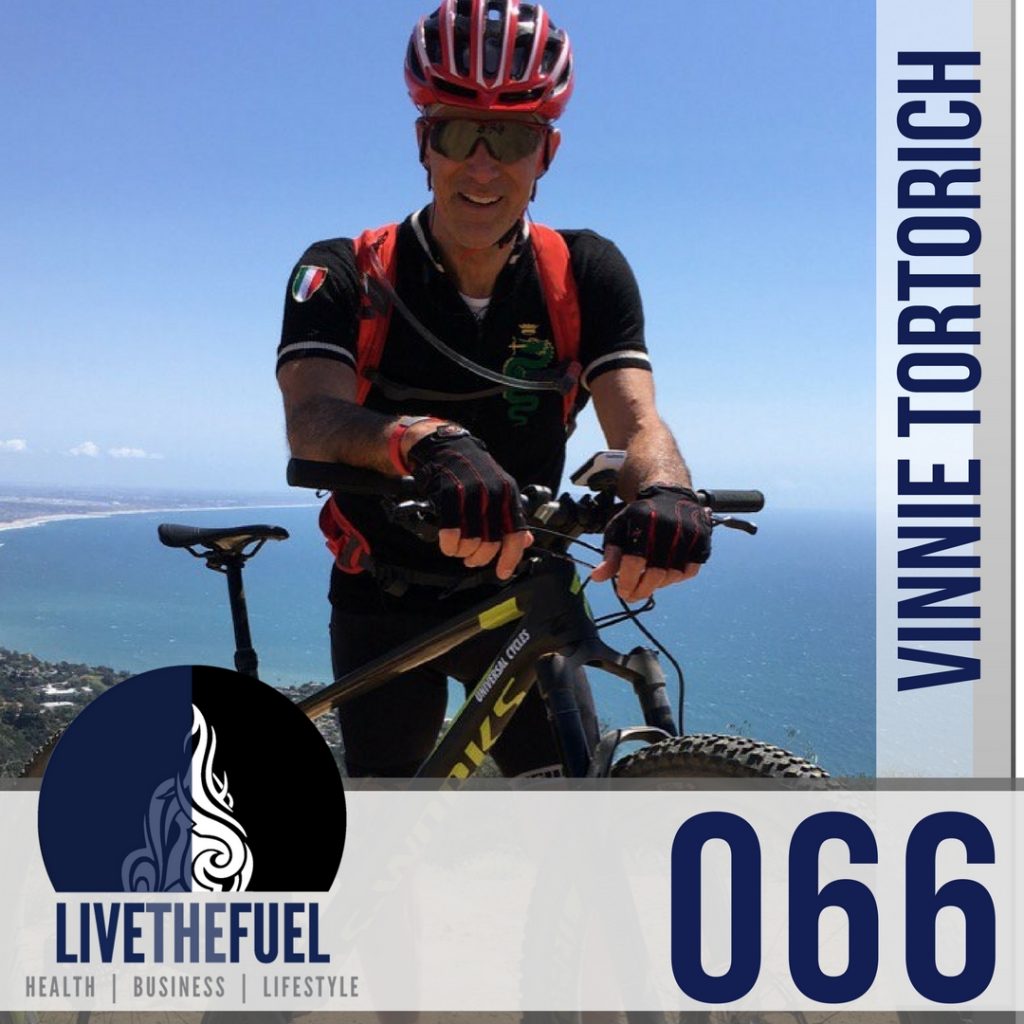 [spp-tweet tweet=""]
Vinnie Tortorich Returns Riding Specialized:
Vinnie Tortorich returns from the Fitness Confidential Podcast and successfully authored/published book. We catch up on life, current business goals, and even a loss of a friend to an alcohol based illness. Plus a nice positive note on Vinnie being able to return to mountain biking since a multiple years break due to his shoulder injury. Now, sponsored by @iamspecialized, Vinnie is back on a brand new carbon fiber bike to rip the trails he's loved for years.
On This Episode You Will Hear:
[spp-timestamp time="04:00″] Writing a book like Fitness Confidential with complete honesty and transparency. Then Vinnie Tortorich decided to self-publish it too!
[spp-timestamp time="9:55″] Vinnie and his co-author, Dean Laury, founder an editor to assist with their self-publishing mission.
[spp-timestamp time="14:55″] Fitness Confidential on Amazon and how it relates and connects with book sales from Gary Taubes.
[spp-timestamp time="19:50″] Binge listening to podcasts to catch up and stay consistent with the Fitness Confidential Podcast.
[spp-timestamp time="29:00″] Sharing connections about the FitFluential Radio Podcast and Kevin Cottrell.
[spp-timestamp time="39:30″] Teaching's of Dr. Jack Kruse about too much time spent indoors, around the artificial light. Relating this to the health of our eyes, melatonin production, and the mitochondrial health of our cells.
[spp-timestamp time="44:25″] Geeking out with Vinnie about our bikes, I still ride my same Made in the USA Cannondale, Caad 9.
[spp-timestamp time="55:00″] Calculating the crazy amount of podcast shows Vinnie has published and the figuring out the amount of work that has been invested in the past 5 years of Fitness Confidential.
[spp-timestamp time="01:01:00″] Final Words Remembering Danny
Life is too short to let the bottle take you down. Please get help! – Vinnie Tortorich
[spp-tweet tweet="Life is too short to let the bottle take you down! @vinnietortorich @LIVETHEFUEL "]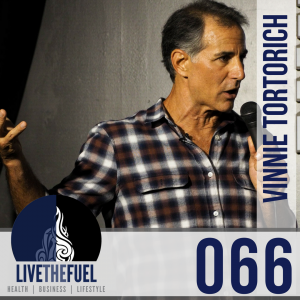 Links and Resources
People Mentioned
Final Words for Danny
Remembering Danny who had spent years living with an alcohol issue. Vinnie went to Louisiana, met with a mutual friend, saw Danny, and said… "I think Danny needs to be in a hospital, needs fluids, I think Danny is going to die." Three days past and after that, Danny was dead. Danny was a really great guy, a nice guy, and the bottle still got to him.
Danny was too proud to get help. If you are one of those people, you can try an intervention, but the fastest solution is to just walk into an AA meeting to get help. There's AA meeting's everywhere, just go to a meeting, just check it out and see what's going on. Danny was just too far gone, his liver was gone, and he simply died.
Don't stay at that party too long, get to a hospital, get help, do whatever it takes. Life is too short to let the bottle take you down.
Action Steps
Please Submit an iTunes Show Rating & Review, we need more reviews to increase our ranking and appearance. We love 5 Stars!
Join THE FUEL TANK our community on Facebook! – "You are the average of the five people you spend the most time with." ~ Quote by Jim Rohn
Be sure to check out our Resources and a reminder to "Keep Living The Fired Up Epic Life everyone!" #livethefuel