001: How to launch with the racing, Solopreneur himself, Michael O'Neal!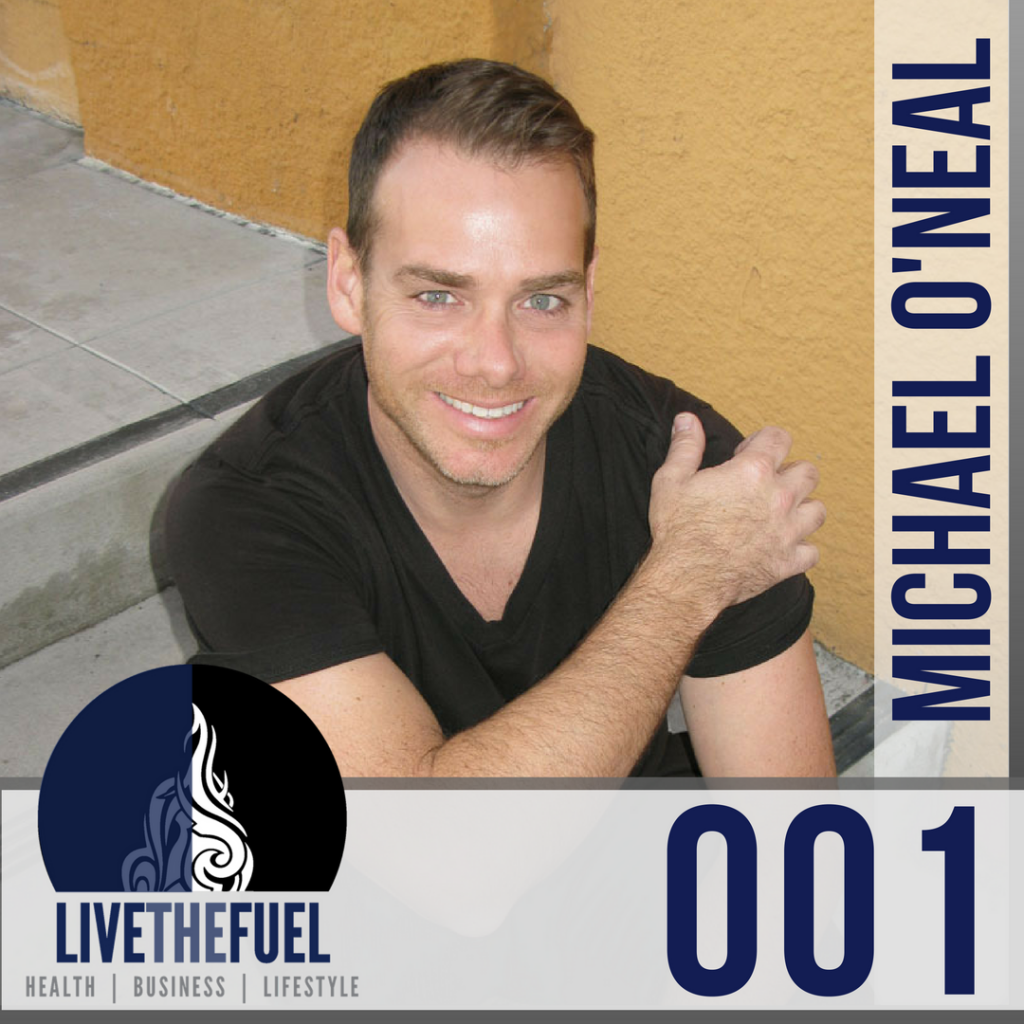 Good morning, good afternoon and good evening my great listeners joining us today from all around the world. I'm your host Scott Mulvaney, a fellow Solopreneur and I would like to take this opportunity to welcome you to my first ever episode of the LIVETHEFUEL Show, here to FUEL Your Health, Business and Lifestyle!
Today's Solopreneur Co-Host
This is my first co-host and it is none other than the podcasting solopreneur master himself, Mr. Michael O'Neal. Many of you have heard his story. If not, catch up with him at http://solohour.com. His award winning podcast, The Solopreneur Hour, has been up for several years now with over 8 million downloads! It features lively conversations, bold advice and candid insights for proudly unemployable people who want to realize full prosperity and fulfillment.
Michael interviews guests and co-hosts with the best and brightest solopreneurs from all walks of life. In this episode, we will give just a recap of his background.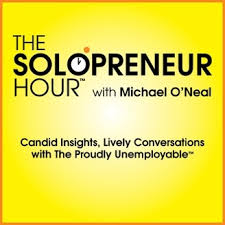 Born in Ohio, Michael spent 12 years there being raised in a Catholic family. As a kid, he participated in every sport known to mankind from swimming and gymnastics to skating and cycling. At age 12, he moved with his parents to a new community in the suburbs of Philadelphia. They were fed up with many problems in this state, something that forced them to relocate to Spring Hill, a little redneck town in Florida.
Michael has dedicated his life to acquire formal education. He studied music in one of the best colleges in Palm Beach, FL. He also holds a Bachelor of Arts degree in communication from Temple University. Michael has also created and hosted several professional courses about internet marketing, web development and social media.
His journey to becoming a Solopreneur Master has not been as easy as you may think. He tried to do everything he could through 2008 but didn't see much success in those life experiences. In 2009, Michael knew that he no longer wanted to trade a dollar for an hour, so he went looking for something else. That's when he found the hidden treasures in network marketing and internet marketing. In August 2013, he started The Solopreneur Hour Podcast which aims to show the other unemployable people the correct path to business success on their terms.
In this episode you'll hear:
[02: 45] Why I chose these three categories: Health, Business, and Lifestyle. And my plan for LIVETHEFUEL show.
[04: 14] Why live the fuel? How this show (LIVETHEFUEL) came to be.
[10: 10] All about my past lifestyle experiences, especially car racing, and the motivation that I got from them
[15: 00] How Michael got his start, leveraging his experience with the car racing, SCCA lifestyle, BMX skills, and marketing.
[25: 00] Great conversation about the lessons that we have learned from our past life experiences
[31: 03] If you are in pain or suffering, and you just keep going; that is not a healthy lifestyle.
[34: 20] Don't let life overtake you.
[02: 45] Michael's soon to be best-selling book about Job Security For The Unemployable.
And Much, Much More
Since this is my first show, I settled on Michael because he is my mentor. There were so many similarities that started overlapping with him which just made it easier for me to follow his feeds, content and click with him as a fellow Colorado resident to name one.
During our discussion, we talked a bit about how this show (LIVETHEFUEL) came to be, and the journey I've been on myself and my plans. The goal of this show is to FUEL people's own internal fires. I chose those three categories: health, business, and lifestyle because I actually believe they all marry together quite nicely. People struggle in their businesses or working for other people's businesses. They let their health and lifestyle fall to the wayside. So for this podcast, these are the three areas that I picked out from all of our primary life domains because I think they create a beautiful umbrella effect.
We talked about how Michael got his start, leveraging his experience with the car racing lifestyle, combined with some great lessons from marketing his podcast, The Solopreneur Hour, to the tasks he needs to do every day to be a successful solopreneur.
We then got into a great conversation about the lessons that we have learned from our past lifestyles. There are serious side effects of starting to do things to justify other things you want to spend or invest in your lifestyle. In fact, if there is any nugget to take from this show, this is the one.
Michael mentioned how instrumental the death of his parents has been in his life. He reflected a few times since then all the change he has gone through with the growth of the Solopreneur Hour show, growth of his business, coaching and mentorship stuff.
We also talked about acting and working in endurance mode. I think people let life overtake them and forget that they need time to complete many of life's goals. If you are one of them, it's time to click into that endurance mode and realize that you're not going to win every single day at whatever you are doing whether it's climbing, racing, running a business, marketing, etc. The biggest thing that I've taken out of all this experience so far is the endurance. Your body is capable of doing so much more. The brain controls everything. So if you've got a healthy mind, you'll have a healthy body which directly impacts and helps you perform in business.
This is it. We are on our journey together. And I'm thrilled to be here with you.
Links and Resources
People Mentioned
David Wood
Pat Flynn
Vinnie Tortorich
Anna Vocino
Finally, I have a small request:
Since this is my brand new show, I've got zero clout in the world right now. It takes a lot of work to bring something like this to fruition. Currently, my biggest asset is reviews and ratings on iTunes. When iTunes sees that this show is getting good reviews and ratings, it moves us up in importance to the "New & Noteworthy" section. A brand new show can get lots of traction from this!
So, if you wouldn't mind, I will welcome positive reviews and ratings from you guys, love the 5 stars! Also, if you think it's valuable; kindly share this page on Facebook or Twitter. It would mean a ton of gratitude to me as well.
If you want to be part of the growing community, please join the The FUEL Tank group on Facebook where we Fuel Your Health, Business and Lifestyle as a community.
Thanks so much, and I'm looking forward to hearing your comments about this show below.
Scott
LIVETHEFUEL is an online audio podcast hosted by myself of course. Part of my goal(s) is to help share the stories, lessons, and knowledge attained from the struggles and life successes of my co-hosts aka guests. These are highly active people from all walks of life, including the people from the fitness profession like coaches and gym owners. We'll also be focusing on startups, entrepreneurs, Internet marketers, along with all of our diverse health professionals and some fellow adrenaline junkies along the way. These people not only standout in their professions, they also have the confidence to live life with more adventure and take the necessary risks with rewards to build an epic lifestyle!
The primary goal of these episodes is to FUEL your internal fire while helping you realize that LIFE IS SHORT! I also share practical steps and tools, including strategies, smartphone apps, audiobooks, websites, stories and training courses that will support you in every step you make to improve your life. So go after your dreams and conquer that next, supposedly, unattainable goal!