291: Goodbye to Type 2 Diabetes, No Metformin, and Holistic Life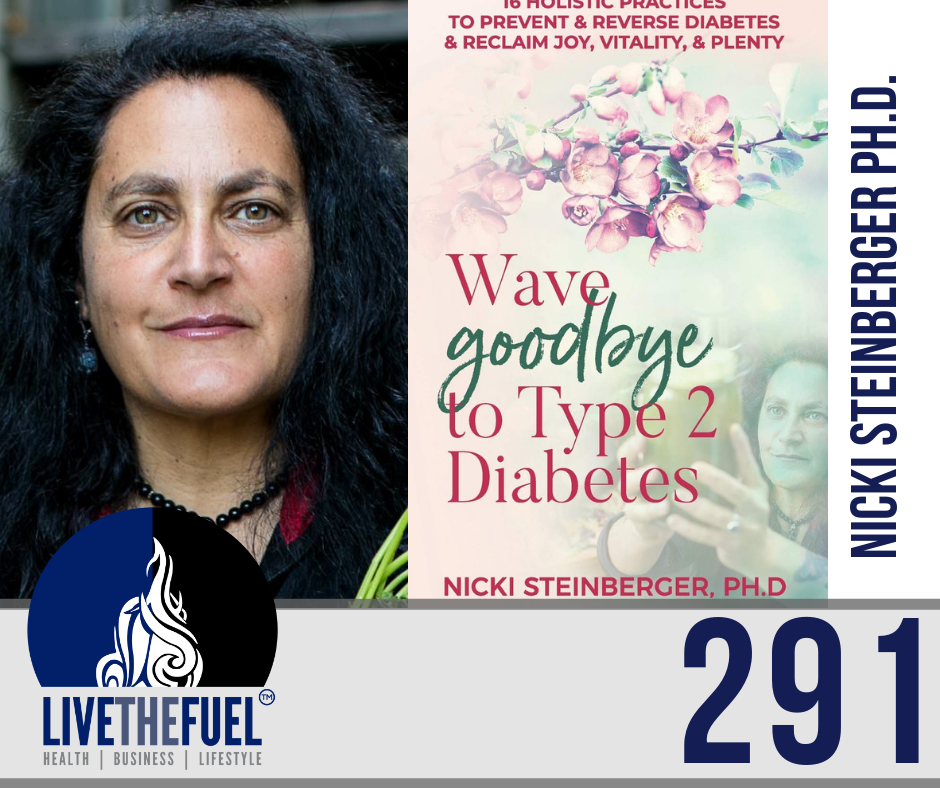 Listen to this episode
Take Action Today
Stay in touch!
Podcast: Play in new window | Download
Saying Goodbye to Type 2 Diabetes, Freedom from Metformin, and Endorsed by Dr. Christiane Northrup:
Nicki Steinberger, Ph.D. eats, lives, and breathes everything "holistic health," and loves teaching, writing, and speaking. She's the author of Wave Goodbye to Type 2 Diabetes: 16 Holistic Lifestyle Practices to Prevent & Reverse Diabetes & Reclaim Joy, Vitality, & Plenty, endorsed by Dr. Christiane Northrup. With a health psychology focus, her goal is to help women understand the mindset and practices needed to prevent and reverse type 2 diabetes and access their deep well of energy. Dr. Nicki blogs at DrNickiSteinberger.com.
"Love as much as you can from wherever you are." ~ Marianne Williamson
Top 3 Hot Points:
Affirmations
Mindset
Metformin and GI Digestive Issues
On This Episode You Will Hear:
Final Words:
Our thoughts and our beliefs invoke our actions. Our actions are what create results. So look at the results you have, look at the results you don't have and then backtrack to your actions, what thoughts and what beliefs created those actions or left you stagnant? This is where all work, all practices begin. It's right here and it's not an intellectual concept. It's a daily practice. We can think of it in terms of affirmations.
Influencers Mentioned:
Resources:
Watch On YouTube:
Action Steps:
Follow on Instagram: