229: Athlete Injury Recovery and Mindset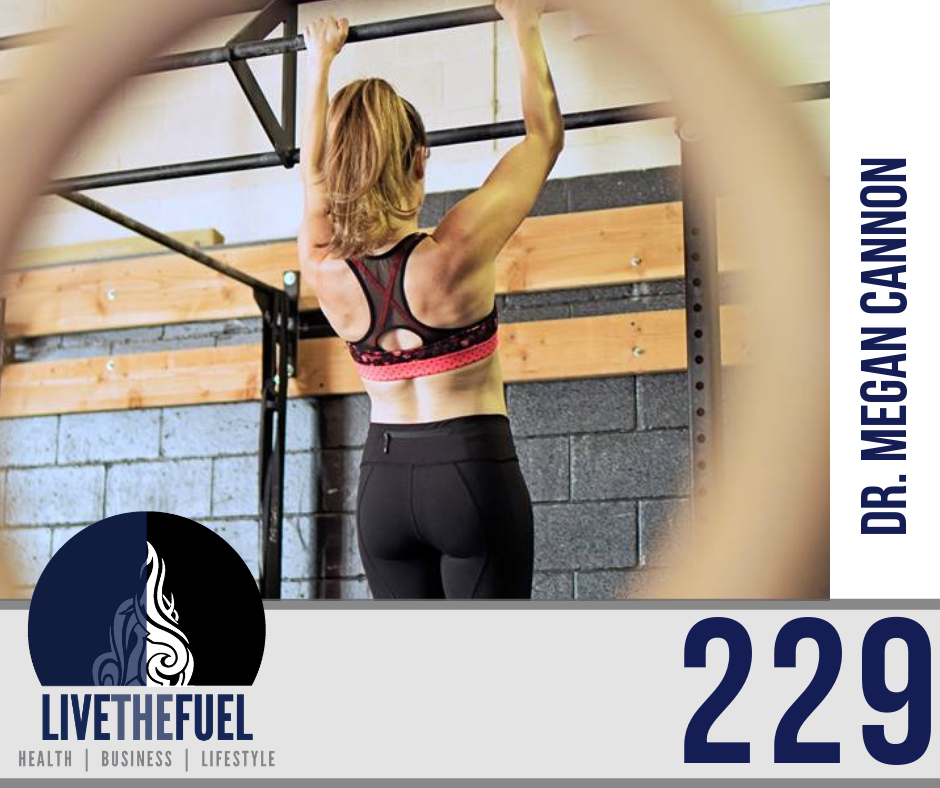 Podcast: Play in new window | Download
Today We Discuss Injury Recovery and Our Athlete Mindset with Dr. Megan:
Today we dig into the Injury Recovery Mindset necessary for the athlete, along as for the everyday man/woman. We also tie this to Scott's four-legged best friend, son, and pup, Calvin The Coonhound. Calvin has recently undergone an amputation surgery to save him from leg pain, cancer, and more.
Dr. Megan Cannon is a sport psychologist whose mission is assisting athletes in reaching their peak potential both on and off the field. She is a licensed clinical psychologist who specializes in Sport Psychology. She received her Ph.D. in Clinical Psychology from Nova Southeastern University in 2013, after earning a Bachelors Degree in Psychology from Wilkes University. She completed her pre-doctoral internship and post-doctoral training at Pacific Clinics, a community mental health agency in Southern California.
While at Nova Southeastern University, Dr. Megan had the opportunity to work in the Sport Psychology Program within the university's Sports Medicine Clinic. Dr. Megan gained experience providing performance coaching and individual therapy to college student athletes, along with completing presentations and team-building activities with collegiate, high school, and youth club teams. Dr. Megan also administered the Immediate Post-Concussion Assessment and Cognitive Testing (ImPACT 2.0) program to assess athletes' baseline and post-concussive cognitive functioning and assisted in establishing return-to-play decisions.
Dr. Megan currently works with athletes at varying levels in their career. She has worked with individual athletes and teams at schools such as Bucknell University, Duquense University, Lafayette College, Lehigh University, New Jersey Institute of Technology, Old Dominion University, University of Massachusetts, University of Pittsburgh, and more. Additionally, she has worked with athletes who have competed in the IronMan Triathlon and CrossFit Games.
Dr. Megan has appeared on ESPN's SportsCenter multiple times as an expert on sport psychology. She is a regular co-host on the LIVETHEFUEL Podcast and has made guest appearances on the Heads 'N Tales Podcast, Brotherly Love Sports Podcast, and LionHeart Radio Podcast.
Dr. Megan delivers keynote speeches at conferences, universities, and high schools on sport psychology and mental health concepts and skills. Additionally, she consults with NCAA athletic departments, coaches, and university counseling centers to optimize and establish resources to enhance the mental health of student athletes. Dr. Megan is licensed in California and Pennsylvania, and is a member of the American Psychological Association Division 47: Society for Sport, Exercise & Performance Psychology.
Dr. Megan grew up competing in swimming, softball, and basketball. She was a member of the 4-time district winning women's swim team at Allentown (PA) Central Catholic High School and competed at the state level. Along with performing on the field and in the pool, Dr. Cannon performed and competed on stage. She began training in ballet, jazz, and tap at the age of three and continued throughout college, where she minored in dance and was a member of the university's dance team.
 
Past Appearances of Megan:
On This Episode You Will Hear:
I kept wishing I was there, I wish there was a way that we could realize, we're in the good old days when we're there. – Quote: Andy Bernard (The Office)
Watch On YouTube:
Co-Host Links and Resources:
Mentioned Influencers:
Final Words:
I think it's just, be in the now. Whether you're talking injury and our previous level of functioning, or what you used to be able to do. What you wish you could do, or what the other person is doing.
It's all about what we're in right now.  We could sit here and wish forever that the injury didn't happen or that things went differently, it's about accepting all of this. This is where we're at right now, even though maybe we wouldn't choose to be here, this is what it is. It is okay and we will be fine. There is that acceptance, whatever that present moment is giving you, we can then do something with it, in a much more efficient and impactful fashion.
Action Steps:
Follow on Instagram: