152: Anxiety, the Super Bowl, and CrossFit Adoration with Dr. Megan Cannon and Corley Heiserman
Podcast: Play in new window | Download
Anxiety, Hero WODs, and Facebook LIVE Podcasting on Super Bowl LII Morning:
Today's podcast is from our Facebook LIVE event on February 4th, 2018 after we completed the weekly, Sunday, CrossFit Hero WOD. We had followers tuning in LIVE as we podcasted together on Super Bowl morning. We dropped the mics live and hit a solid podcast on Anxiety and the power of our Athletic CrossFit Community! We had the return of our regular co-host, Sports Psychologist, Dr. Megan Cannon Ph.D. from Mind of the Athlete. Also joining us is co-owner of CrossFit Adoration, Corley Heiserman!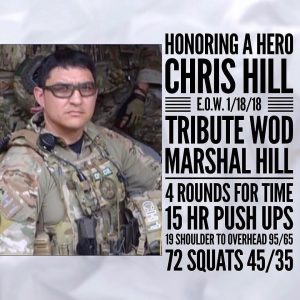 The Four F's of CrossFit Adoration. Fitness, Fun, Friendship, and Family ~ Corley Heiserman
On This Episode You Will Hear:
Links and Resources:
People Mentioned:
Final Words:
Corley Heiserman: Every Sunday, all are welcome to attend our Hero WOD's. All we ask is that people make a donation to the Hero WOD donations box to pay for a membership punch card for a first responder. Please send any first responder over to CrossFit Adoration to take advantage of this free trial period that is funded by our members who donate every Sunday. Final-Final words from Corley… Tom Brady sucks.
Dr. Megan Cannon: Ultimately it's about getting out there. Make the unknowns, known. Knowledge is power. Don't let anxiety get in the way, get out there and get more confident.

Action Steps: