147: From Unhealthy & Penniless to 7 Figure Ethical Sales Funnels with Akbar Sheikh
Listen to this episode
Take Action Today
Stay in touch!
Podcast: Play in new window | Download
Your Sales Funnels and Former Penniless and Fast Food Junkie King of the East Co-Host:
Akbar used to be homeless and penniless, living in his birthplace of San Francisco. After nearly losing his life in the hospital, as a consequence of partying and self-destructive behavior, he realized it's time for a big change. He then quit smoking and lost 50lbs renouncing his title as "fast food junkie king of the east". He considers himself extremely blessed to have turned his life around and is now able to live clean and abundantly.
Akbar has even co-founded an online mattress site where one of its core focuses is to eliminate homelessness in San Francisco.
Akbar helps businesses scale to 7 figures by ethically injecting principles of persuasion into their funnels. When he started online marketing he was penniless but within 12 months rose to become a top 2% earner in a 186 billion dollar industry.
Akbar says "We believe that every hardworking, honest person deserves a successful business. A lot of the time (most of the time), businesses just have terrible funnels which result in no growth. Sorry to be so blunt, but if we don't clearly outline the problem, we can't solve it. That's where we come in. We master fix your broken funnel and prime your business to scale to seven figures and beyond. We do this systematically, scientifically and quickly."
On This Episode You Will Hear:
Akbar's Favorite Quote:
"Any fool can complicate things; it takes a genius to simplify them." – Einstein
Links and Resources:
People Mentioned:
Final Words:
We really have a lot of opportunity as entrepreneurs. Entrepreneurs are the backbone of society. It's up to us to make a change when we can, and we are daily. Which is why we need to keep leveling up, so we together, can make the world a better place.
Building a For Purpose business, Akbar donates 10% of gross income monthly. The more you give, the more you get. If you can't afford to give, then give your time. If you don't have the time, then call your mom and make her smile!
Akbar believes it's his responsibility to share the message of The More You Give, The More You Get. He's a living example of this.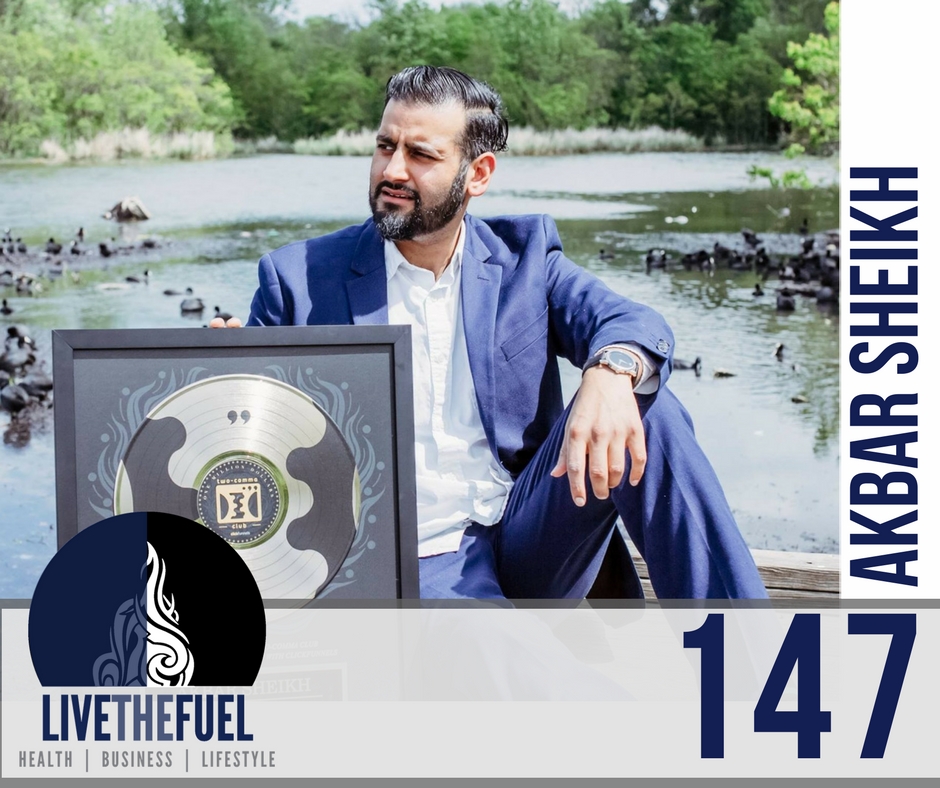 Action Steps: